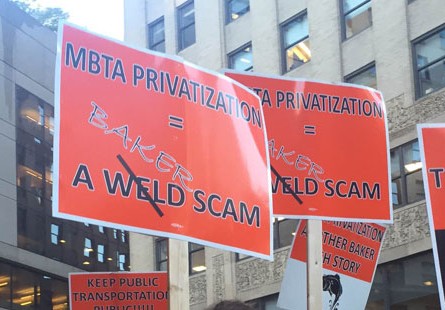 Volunteers Needed for Wednesday's (10/21) Rally
Rally to Keep "Public" Transportation "Public" and Stop Privatization
WHEN: Wednesday, October 21, 2015
WHERE: South Station, Downtown Crossing and Park Street Stations
TIME: 4-6 p.m.
VOLUNTEERS NEEDED!!! Please contact Joe Cerbone or John Clancy at the union hall (617-542-8212) so we can add your name to the list. If we are not available please have the person you speak to put your name on the list.
Fraternally,
John A. Clancy
Recording Secretary
ATU, Local 589