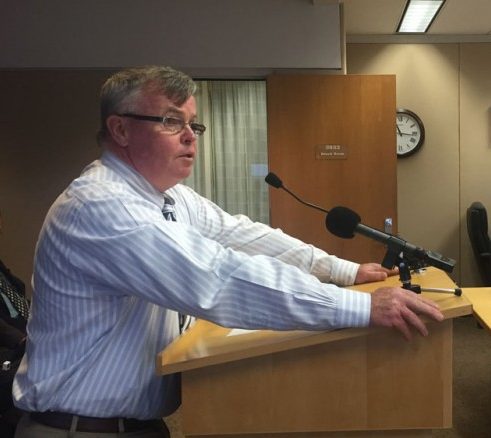 Press coverage of our proposal
Yesterday, Local 589's chief negotiator and economist, Tom Roth, and President Jimmy O'Brien, presented an offer to the MBTA's Fiscal and Management Control Board that would extend our contract for two years and save the MBTA $24 million. Below is some of the press coverage our proposal is receiving.
MBTA union may agree to wage cuts for new workers
Boston Globe | By Nicole Dungca | JUNE 27, 2016
A major labor group representing MBTA workers proposed a plan on Monday that it said would net $24 million in savings over four years for the transportation authority as it seeks to eliminate its $80 million structural deficit in fiscal 2018.
"This plan we're presenting today is evidence of the Boston Carmen's Union doing its part to identify cost savings that will help improve the system," O'Brien told the board.
Carmen's union offers $24m savings plan
Commonwealth Magazine/State House News Service | By Andy Metzger | June 27, 2016
"For months now we've been asking to have a seat at the table," Boston Carmen's Union President James O'Brien told the control board on Monday. He said over 25 years the plan could save the T $190 million.
Control board member Brian Lang, who is president of the union Unite Here Local 26, said it is "very common" for labor organizations to share cost-reduction plans with management.
"I think it's a great initiative," Lang said of the Carmen's push. He said, "I'm hopeful that we're going to be able to work something out."
Sen. Marc Pacheco, a Taunton Democrat, told the control board the proposal is "something that we should be looking at very seriously."