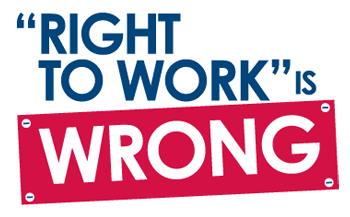 Educational Workshop: Why "Right to Work" Is WRONG
Educational Workshop:
Why "Right to Work"
Is WRONG
WHEN: April 8th @ 9 AM
WHERE: Boston Teachers Union Hall,
180 Mt. Vernon St., Dorchester, MA
Right to work gives you the "right" to work for lower wages, in unsafe conditions, and without a pension or other benefits. All members (who are not working) as well as retirees are strongly encouraged to attend this important educational training. For questions, please call the union hall at (617) 542-8212.
---
Provided by the Boston Carmen's Union, Local 589